DISCOVER TAKES GLOBAL ROLE IN CABO VERDE AIRLINES EXPANSION← Back
---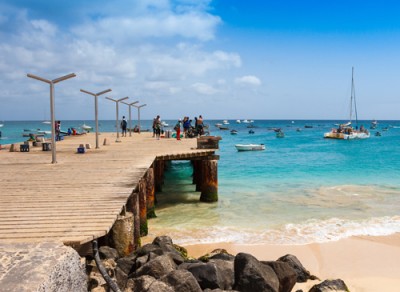 Discover will now also take responsibility for sales and marketing across 36 offline markets covering Europe, Asia, Africa and the Americas. Discover will continue to leverage its global reach and long-established trade relationships to accelerate awareness of the brand, as well as its offering, as it seeks to increase revenues across its wider remit.
Ian Murray, Executive Vice President at Discover the World, says: "We are extremely proud to play such an important role in the global development of the airline and are very much looking forward to bringing our deep market knowledge and experience into play as we open up new opportunities to grow revenue for the Airline."
Cape Verde, an archipelago of islands in the middle of the Atlantic offers a strategic geographic location between the Americas, Africa and Europe, one which has been referred to as 'the crossroads of the world'.
Cabo Verde Airlines operates a hub and spoke model, which leverages the islands unique location to offer a convenient alternative for transit between key routes such as Europe to South America and the Americas to West Africa, as well as providing an exciting leisure destination. Additionally, connections with third-party airlines provide travellers from further afield with an important alternative across these popular and often congested routes – most notably from the rapidly growing Asian markets.
Jens Bjarnason, CEO of Cabo Verde Airlines comments: "This is an ambitious project, which is all about using our pivotal location to offer wider choice and greater value to travellers. Not to mention sharing our exciting islands with the world. Discover are now a key part of our commercial team and we are very excited about growing the airline and its routes together."
A particular focus area for growth will be sales via online travel agencies, an area within which Discover has an unrivalled track record.
George Hyde, Global Head of Airline Sales at Discover the World says: "Discover's unique energy, and the ingenuity of our team's approach to travel sales, has been a key factor in the success and development of our relationship with Cabo Verde. It has also been the driving force behind our ability to maximise emerging opportunity areas, such as revenue from OTA's."