DEUTSCHE HOSPITALITY WELCOMES A FIFTH BRAND - ZLEEP HOTELS← Back
---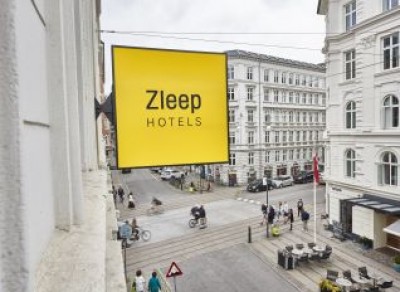 Expansion of the competitive position: With an 51% investment in the family-run Zleep Hotels, Deutsche Hospitality is bringing a fifth hotel brand under the umbrella of the global player, thus creating the best possible conditions for further growth of all brands.
The umbrella brand Deutsche Hospitality combines four well-known hotel brands: Steigenberger Hotels and Resorts, MAXX by Steigenberger, Jaz in the City and IntercityHotel. With the Zleep Hotels brand, Deutsche Hospitality is expanding its product offering, entering the economy market and expanding into Scandinavia for the first time.
"Zleep Hotels are the perfect complement to our brand portfolio," explains Thomas Willms, CEO, Deutsche Hospitality. "Peter Haaber, the founder and CEO of Zleep Hotels, has created a remarkable success story in the past few years in establishing a well-known brand among those guests who are price-conscious but at the same time emphasize on design and quality during their hotel stay. With their strong presence in Scandinavia, Zleep Hotels are the ideal partner for the further growth of Deutsche Hospitality", Willms continues.
With Zleep Hotels, Deutsche Hospitality is not only further expanding its competitive position in Central Europe, but is also beginning its market entry into Scandinavia. Ten hotels in Denmark and one hotel in Sweden are currently part of the Zleep Hotels portfolio, and four more are in the planning stage. Both parties, Deutsche Hospitality and Zleep, will invest a multi-digit million amount in the further development of the company. Zleep also offers the platform and the knowledge for Deutsche Hospitality to expand in Northern Europe with all brands.
CEO Peter Haaber will strengthen the success of Zleep within the brand family of Deutsche Hospitality: "Zleep's vision is to always deliver quality, service and design at a great rate for the many. Since our founding in 2003, Zleep has developed into a well-known and successful hotel brand in Scandinavia. The cooperation with Deutsche Hospitality enables us to gain a foothold in Central Europe in particular. So the different brands complement each other perfectly and we can develop together."
With the planned Zleep Hotels, the portfolio of Deutsche Hospitality currently includes almost 150 hotels on three continents 30 of which are in the pipeline.