SELFIE CHECK-IN WITH GOL AIRLINES← Back
---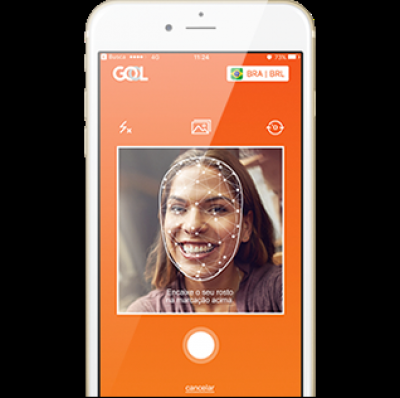 GOL's Selfie Check-in registers 1 million hits in one year.
The first airline in the world to offer this possibility to passengers, GOL completes one year of Selfie Check-In, a feature that uses facial recognition for check-in.
Available to all customers of the company, the service can be used on both domestic and international flights through the company's application. Since its launch exactly a year ago, more than 1 million check-ins were carried out with the facility, and during this time, about 500,000 customer registrations were made.
Selfie Check-in was implemented by GOL's IT department in partnership with FullFace Biometric Solutions, a company that specializes in people identification and has made facial recognition technology available. Through its own algorithm, the tool guarantees accuracy in individual biometric recognition from 1024 points of the face in less than one second.
To use the tool, simply download and open the GOL application on your smartphone or tablet and make a registration of facial biometrics, without the need to include any additional data, not even the travel locator. With this, on the next flight the check-in can be done directly in the application with facial recognition only.